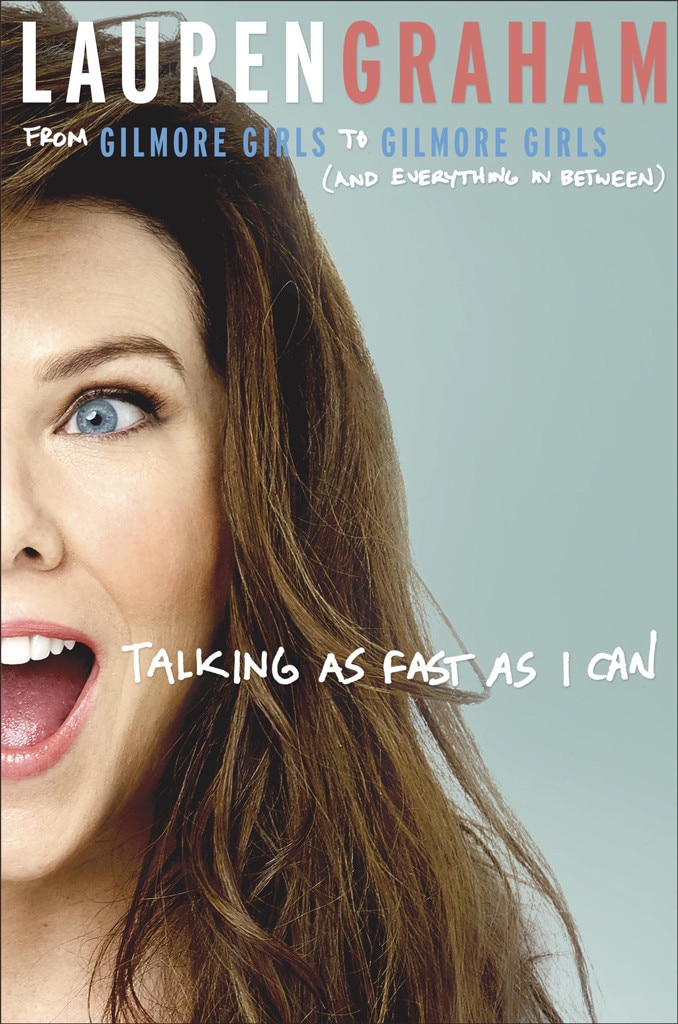 Random House Publishing Group
What a time to be alive for all the Gilmore Girls fans of the world.
Not only did Netflix revive the series in the shape of Gilmore Girls: A Year in the Life, star Lauren Graham also released her memoir, Talking as Fast as I Can, less than a week later after the show's premiere. Much to the delight of her fans, the memoir features plenty of scoop about the hit series in addition to anecdotes about her personal life.
Here are 10 things we learned from Graham's new book: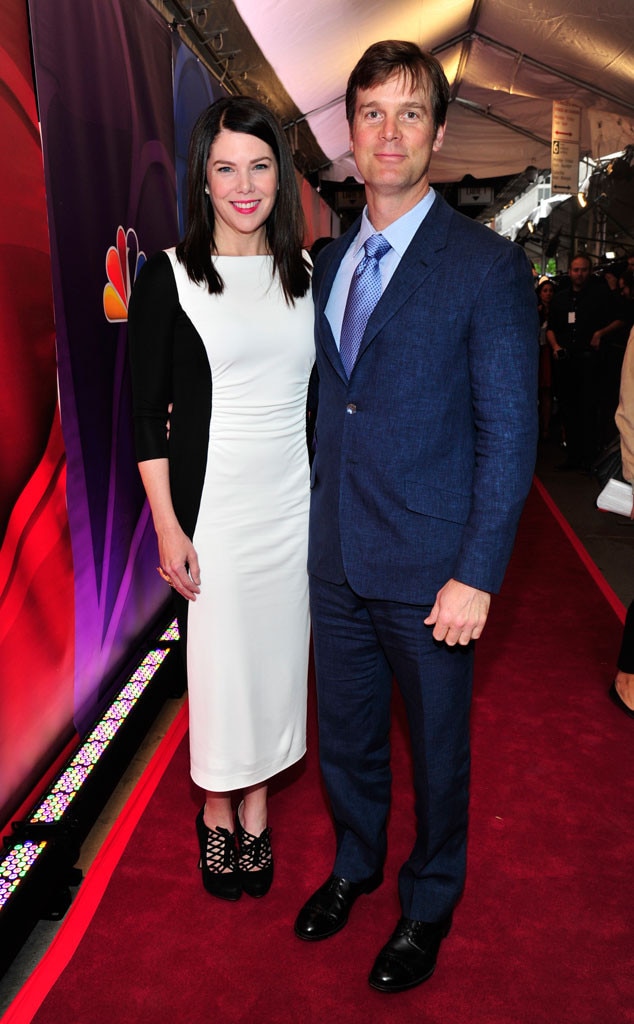 Charles Sykes/NBC
10. Graham and co-star Alexis Bledel met in the lobby of a Canadian hotel. "We'd both been cast in the show without ever having met," Graham writes. "…there'd been no time for anyone to even see us standing side by side, just to make sure we looked related…I was overwhelmed, but I could tell I liked her right away."
9. Kelly Bishop (Emily Gilmore) told Graham to date that "wonderful actor on Six Feet Under" a.k.a. Peter Krause. The two eventually met on the set of Parenthood and have been dating ever since. "In a maternal, protective way," Graham writes, "she found most of my boyfriends at the time lacking, and once told me I needed someone who was more my equal…"
8. Graham didn't like Lorelai marrying Christopher in the seventh season, either. "I have to admit, this seemed so odd to me back then (especially after all that time apart: I just didn't think Lorelai would get married without Rory present), that I somehow managed to completely forget it ever happened," she writes in her memoir. We'd like to forget it ever happened, too.
7. Graham's sister made a cameo in the episode Rory graduates from Chilton.
6. Michel received his chow-chow on the show the same year creator Amy Sherman-Palladino got one. Graham writes that her boss was "extremely dedicated" to her pup.
5. Both Graham and Bledel took souvenirs from the revival's set. Bledel sniped one of Rory's Yale banners while Graham took a pink flamingo made of tin that hung on the kitchen wall.
4. Graham tried to go vegan in order to connect with mentor Ellen DeGeneres. "She gave me opportunities I'd never had before, and it's like I wanted to repay her by being more like her," Graham writes. "It's great to look up to people you admire, but you can't make life decisions motivated by the hope that you'll be invited to Ellen and Portia's to eat lentils and watch Scandal." 
3. Gilmore Girls almost had to replace Graham as Lorelai because when she was cast as the WB show's main character she was already signed on M.Y.O.B. After she found out M.Y.O.B. was canceled, she committed to Gilmore Girls.
2. Sherman-Palladino was planning the revival as early as 2014 when she and Graham went to lunch. The creator mentioned the idea of "four mini-movies that would run 90 minutes each." 
1. Graham doesn't think the final four words are final. "The words are wonderful, of course, and have a simple symmetry, which makes perfect sense within the origin of the story of Gilmore Girls. They are not, however, what I was expecting, because they are not what I would call the exact definition of a conclusion," Graham writes. "As in they do not end the story we are telling as much as they introduce something that was not previously known. Which, to me, is not precisely an ending. To me, they are really more of a… 'Isn't it more of a cliffhanger?' I ask Amy. But Amy doesn't answer me. She just smiles. Hmmmm."
Could we be getting more Gilmore Girls?! We'll just have to wait and see.