While her former girlfriend has allegedly , doesn't bother to put on makeup to attract another girl. On Monday, October 10, the model-turned-actress looked disheveled as she stepped out solo in New York.
The 24-year-old looked worse for wear as she left her blonde locks unkempt and sported loose-fitting green crew-neck jumper on top of a black T-shirt, paired with black trainers during an errand. She looked tired and kept her focus on her mobile phone while walking.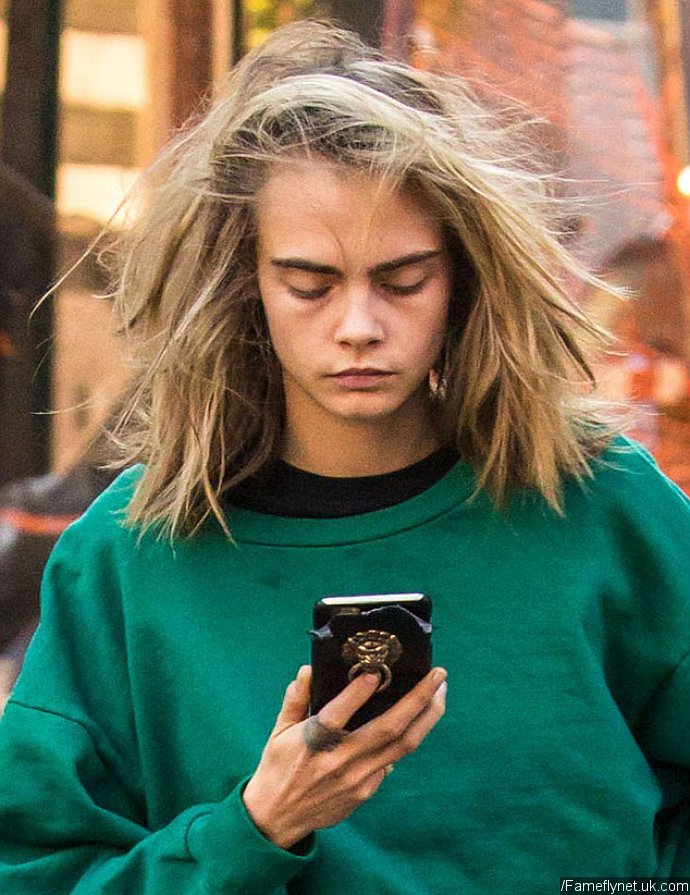 Cara broke up with St. Vincent in September, after dating for more than a year. "Cara and Annie still care about each other, but pressures of the long-distance romance just became too much," a source told The Sun last month. "They decided to call it a day but remain pals and are hoping they can work things out as its no doubt they really love each other."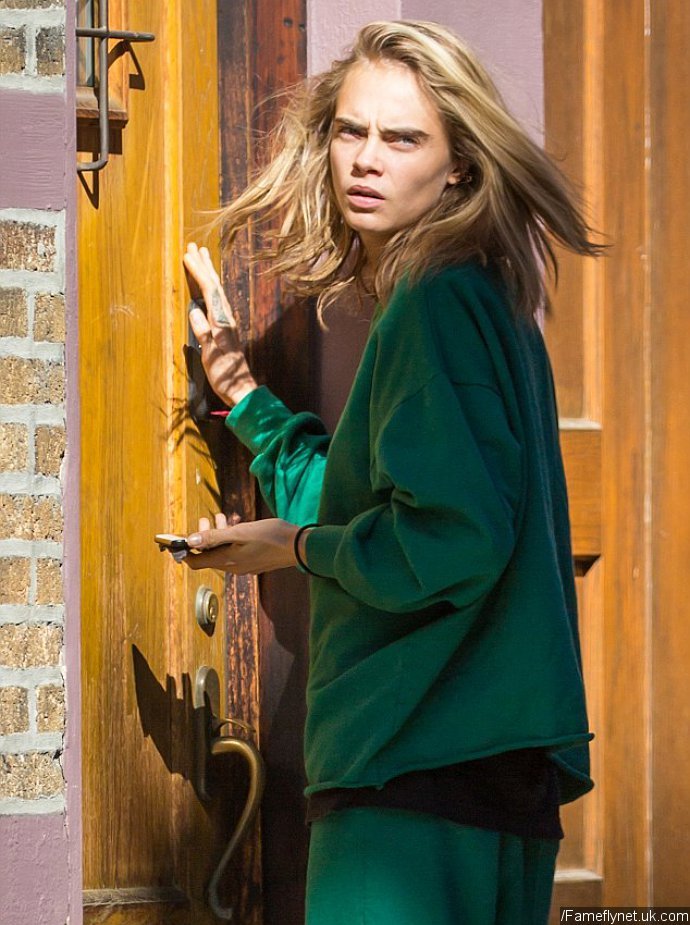 St. Vincent, whose real name is Annie Clark, has since been reported dating Kristen Stewart, who previously dated Alicia Cargile. The two were first spotted together at the end of August at the Largo restaurant in West Hollywood. The "" actress fueled the dating rumors after she in Los Angeles over the weekend.
© AceShowbiz.com