goes completely nude for the latest issue of Grazia U.K. The Sports Illustrated model shares two racy photos from the magazine spread, flaunting her glamorous physique and ample curves.
In one photo, naked Ashley sits on a wooden box while covering her boobs with one arm. She puts her other arm on her waist while covering her crotch with her legs. The model styles her brown hair in voluminous curls and completes her look with red lipstick and nails.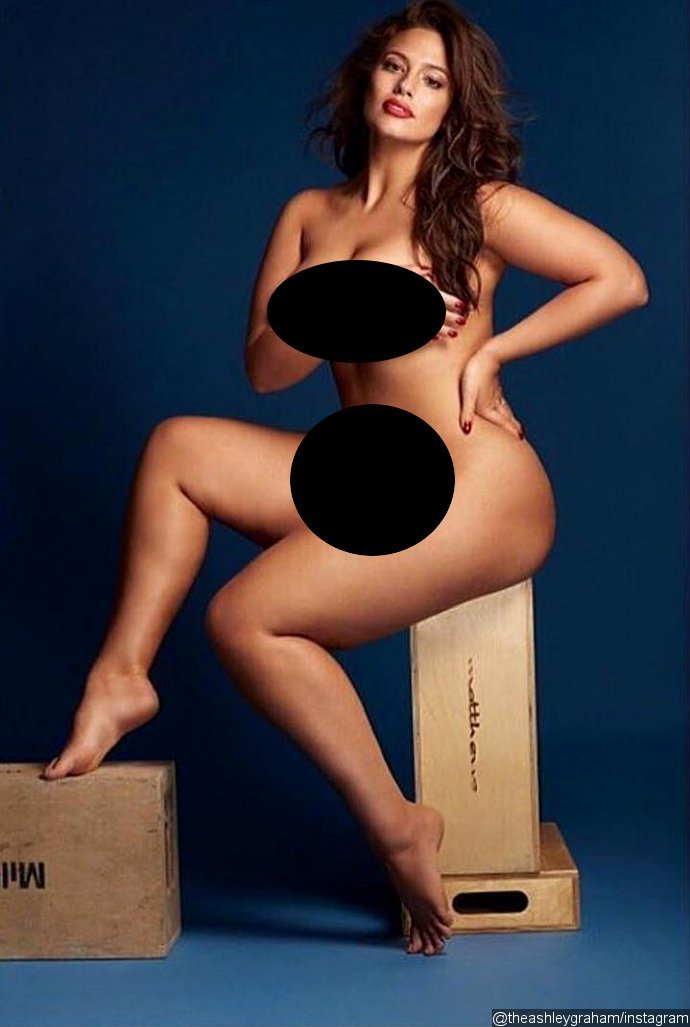 Another picture shows Ashely flaunting her cleavage by pulling up her pink sweater. She still wears her underwear though, consisting of a pale pink bra and high-waist panties. Her hair is styled in a messy low bun.
Back in August, Ashley in response to her body shamers. "People were upset because I appeared to be slimmer. (Knowing my angles is one thing, but I must be a magician to make people think I went from a size 14 to a size 6 in a week!) The reality is I haven't lost a pound this year. In fact, I'm actually heavier than I was three years ago," she wrote.
"To some I'm too curvy. To others I'm too tall, too busty, too loud, and, now, too small – too much, but at the same time not enough," she continued, "When I post a photo from a 'good angle,' I receive criticism for looking smaller and selling out. When I post photos showing my cellulite, stretch marks, and rolls, I'm accused of promoting obesity. The cycle of body-shaming needs to end. I'm over it."
"If you see another woman taking a selfie or a photo in her bathing suit, encourage her because she actually feels beautiful, don't give her the side eye because you think she's feeling herself too hard," she concluded, "Why waste time and energy spewing negativity? Let's worry about our own bodies. My body is MY body. I'll call the shots."
© AceShowbiz.com