Two years after they tied the knot, and Amal Clooney are still as affectionate as they were when they're dating. The couple, who celebrated their wedding anniversary on September 27, showed some PDA during her visit to the set of his new movie.
The two as she arrived on the set of "" in Los Angeles on Thursday, October 20. They held hands when the 55-year-old actor took his wife around the set, before heading to his trailer. Amal also brought their basset hound Millie, which they adopted last year.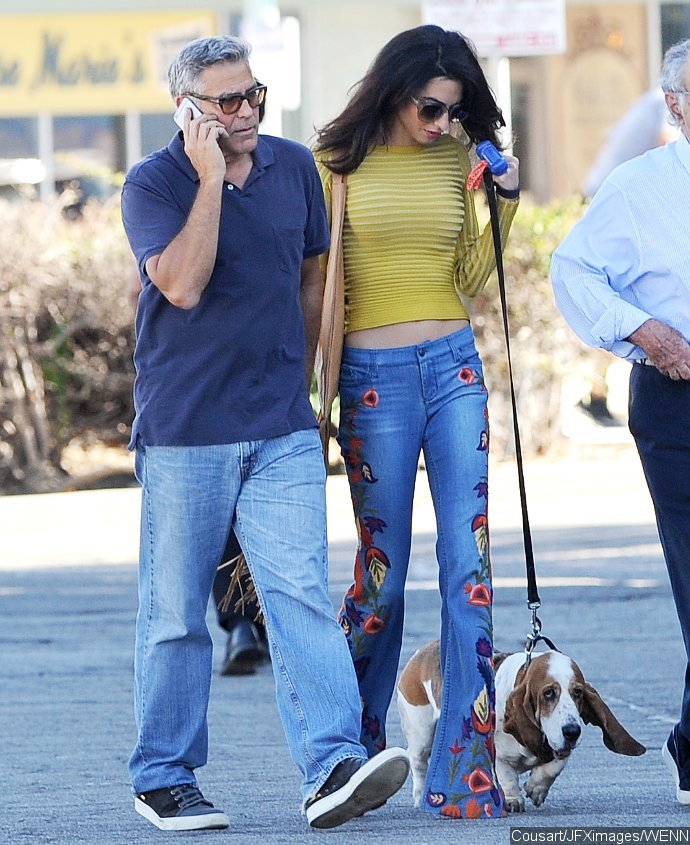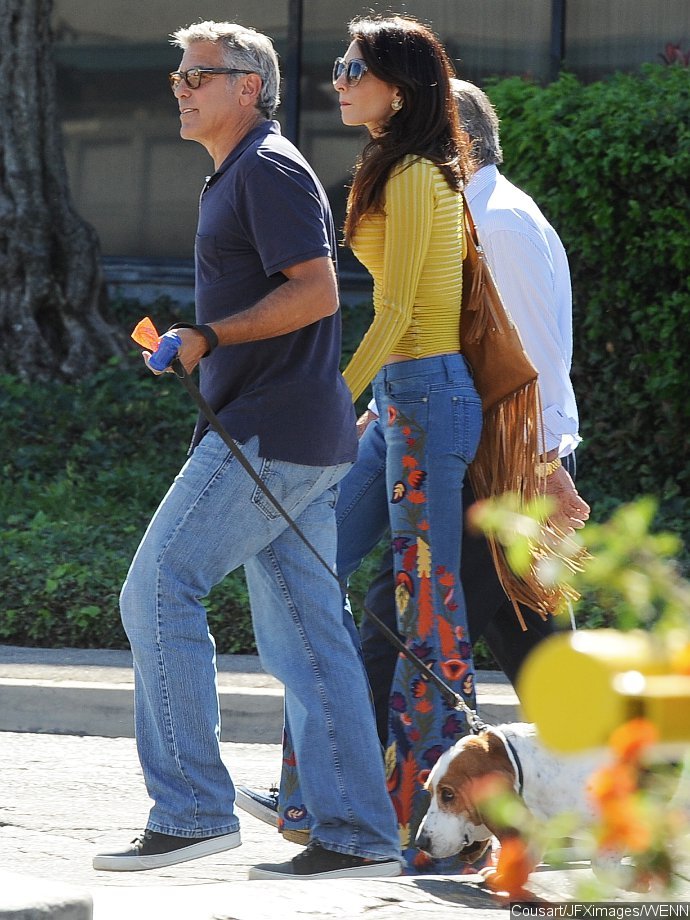 The 38-year-old human rights lawyer looked chic in a 1970s-style outfit which consisted of a long-sleeved mustard sweater and a pair of Alice + Olivia embroidered jeans with a cornucopia of autumn leaves and multicolored flowers patched all throughout. She completed her ensemble with a fringed tan bag.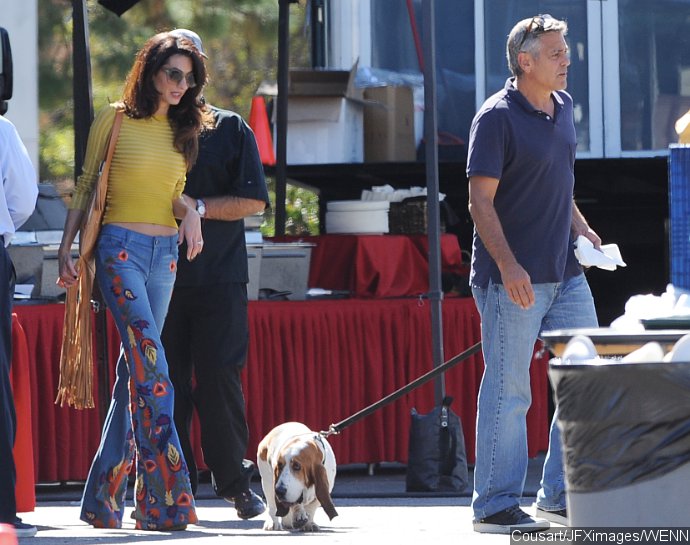 "Suburbicon" is Clooney's latest directorial effort. The dark comedy is starring , and . Written by Ethan and Joel Coen, it is about a home invasion that finds a family engaging in blackmail, revenge and betrayal.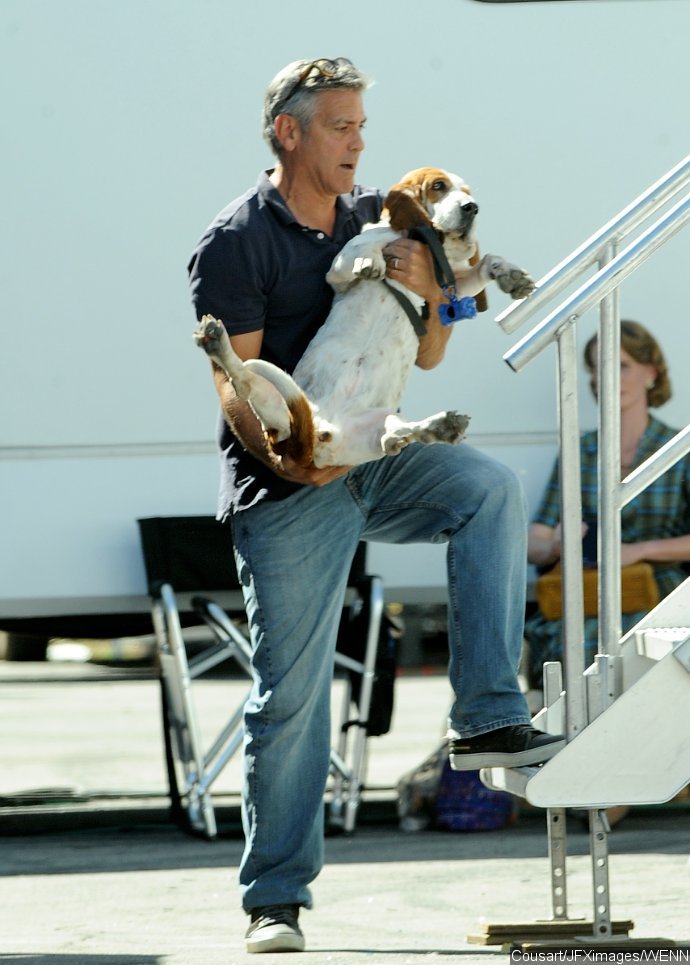 © AceShowbiz.com