It looks like that is ready to be a father. The country music crooner perfectly played his role as a future stepdad to 's children when the pair took her three sons, Kingston, 10, Zuma, 8, and Apollo, 2, to Disneyland in Anaheim, California on Wednesday, October 12.
In some pictures obtained by , the "Came Here to Forget" hitmaker was carrying Gwen's youngest son Zuma, who looked tired, through the waiting area ahead of the next ride at the amusement park. Gwen, who donned a black-and-grey tank top paired with a denim mini-skirt, black tights and lace-up boots, looked relieved as she adoringly watched her beau with her son.
The group of five enjoyed many rides, including It's a Small World, Matterhorn Bobsleds, Alice in Wonderland and Splash Mountain. Onlookers tell that Blake thought twice before getting on Peter Pan's Flight.
They were also joined by her assistant, who minded Apollo, as Blake, Gwen and her two elder sons enjoyed some of the rowdier rides. Wearing a pair of Mickey Mouse ears, the frontman also posed with Donald Duck at Sleeping Beauty Castle.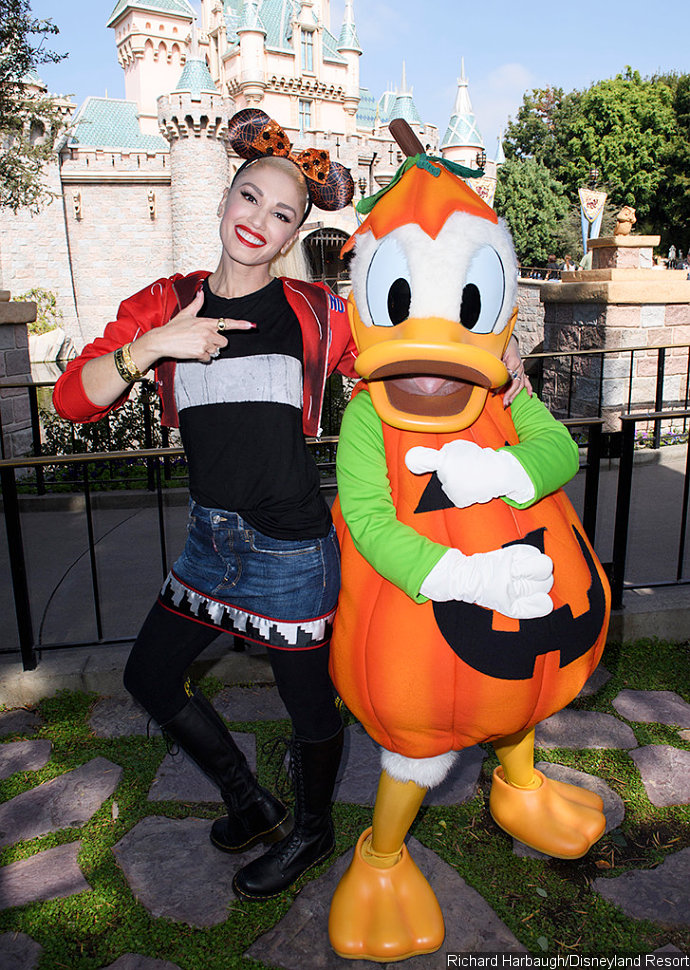 At the end of the day, Gwen reportedly took Blake to her childhood home in Orange County where she grew up.
© AceShowbiz.com