doesn't accept defeat in the first teaser trailer for "". The Oscar-nominated actress takes on another role of a strong woman caught in a ruthless world, playing the title character, Elizabeth Sloane, a brilliant lobbyist on the brink of personal and professional burnout.
"Lobbying is about foresight," she says straight into the camera. "It's about making sure you surprise them – and they don't surprise you." Notorious for her unparalleled talent and her desire to win at all costs, she also says in the video, "I was hired to win. I've used whatever resource I have."
Sloane puts her career at risk as she is approached to spearhead the campaign, pitting her against the formidable power of her political opponents. When her opponents decide to make it personal, the stakes are getting high and Sloane jeopardizes those closest to her.
The political thriller is directed by John Madden, who previously worked with Chastain in 2010's "". "The central character might be familiar to audiences had that person been a man," Madden tells of Chastain's character. "In this case, it's a woman and the movie is totally framed around that character. She is the engine of the movie."
Also starring , , , and among others, the movie is set for a December 9 release in the U.S.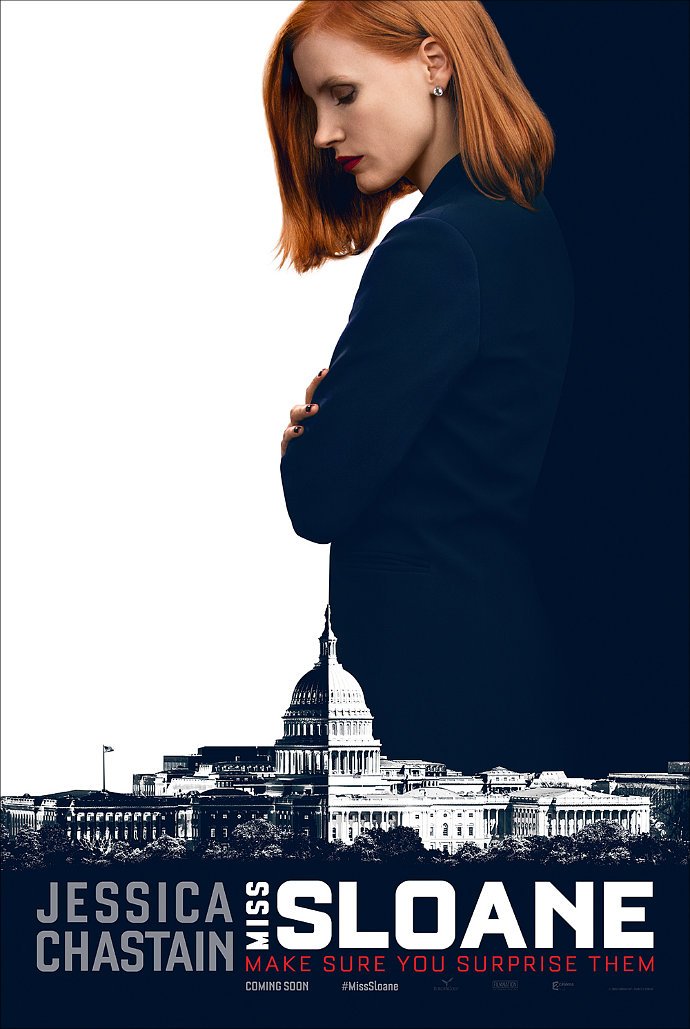 © AceShowbiz.com