Just because is still recovering from the traumatizing Paris robbery and her husband remains hospitalized, it doesn't mean fans can't keep up with them. Amid the difficult time, two never-before-seen pictures of the reality TV star promoting her rapper hubby's Yeezy Season 3 have landed online via Instagram.
The snaps will be featured in the upcoming issue of , a German publication that celebrates contemporary culture. In them, Kim was joined by sister as they stripped down to revealing outfits and struck some provocative poses.
Shot at the construction zone of the massive Calabasas compound that Kanye and Kim have been renovating, the first photo showed the two "" stars baring their famous booties in leotards paired with cropped sweaters and high-heeled boots. The ladies rolled around in the dirt with Khloe crawling over Kim and putting one of her hands on her sister's pert derriere.
The two showed off their nipples in the shower in the other image. The girls held hands while posing in sheer and wet bodysuits teamed with plastic boots.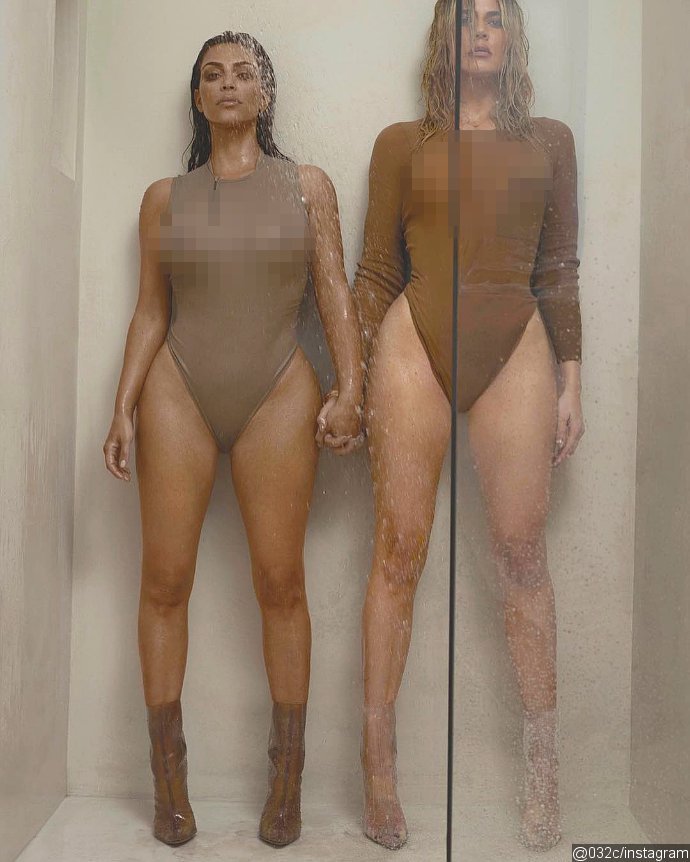 The outfits were from Kanye's Yeezy Season 3 which debuted in February at Madison Square Garden in New York City. According to 032c, the photoshoot was "conceived" by 'Ye. Fashion photographers Mert Alas and Marcus Piggott took the pictures, apparently before Kim was robbed at gunpoint during her stay in Paris early last month.
© AceShowbiz.com