lets herself get "groped" as she mocked with her Halloween costume. In response to the Republican nominee's viral "grab them by the p***y" comment, the "" creator posted on Instagram Monday, October 31 a picture of her posing in a cat costume with fake hands placed over her boob and crotch.
"Happy Halloween! With love from a Grabbed Pussy by the very tolerant @jenna_wb #imana**hole," Dunham captioned the snap, which also saw her flaunting her nipple underneath the sheer black bodysuit paired with cat paw gloves, cat ears and a cat mask.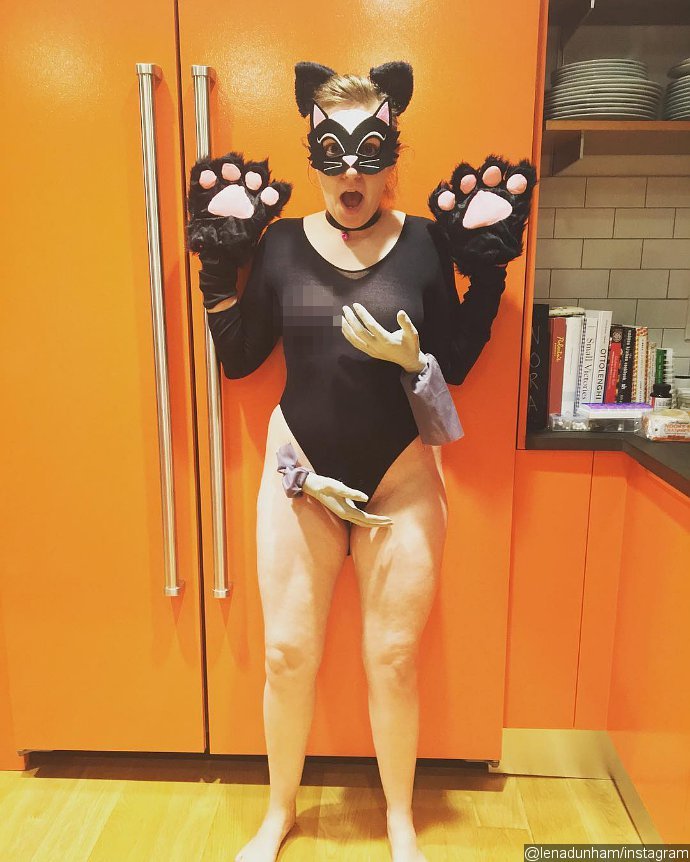 Trump angered basically everyone with the lewd remarks he made during a chat with Billy Bush back in 2005. The two were secretly recorded making misogynistic and sexist comments about women, including Bush's then-colleague Nancy O'Dell whom Trump tried to sleep with.
"You know, I'm automatically attracted to beautiful – I just start kissing them. It's like a magnet. Just kiss. I don't even wait," he said at the time. "And when you're a star they let you do it. You can do anything. Grab them by the p***y. You can do anything."
The recording surfaced online earlier this month, prompting at least 11 women to publicly accuse the real-estate mogul of having inappropriately touched them in the past. Those women claimed that Trump groped them, kissed them and more. He has denied all the accusations.
© AceShowbiz.com