Is dating Levi Meaden? The "" star flew to Mexico over the weekend with some pals including the "" actor. Ariel shared on Snapchat a photo of her and Levi.
In the photo, Ariel bared her cleavage in a blue-and-white printed bikini while making a peace sign. She wore minimal makeup and a black hat. Levi, meanwhile, stood behind her. He was shirtless while shielding his eyes with a pair of aviator shades.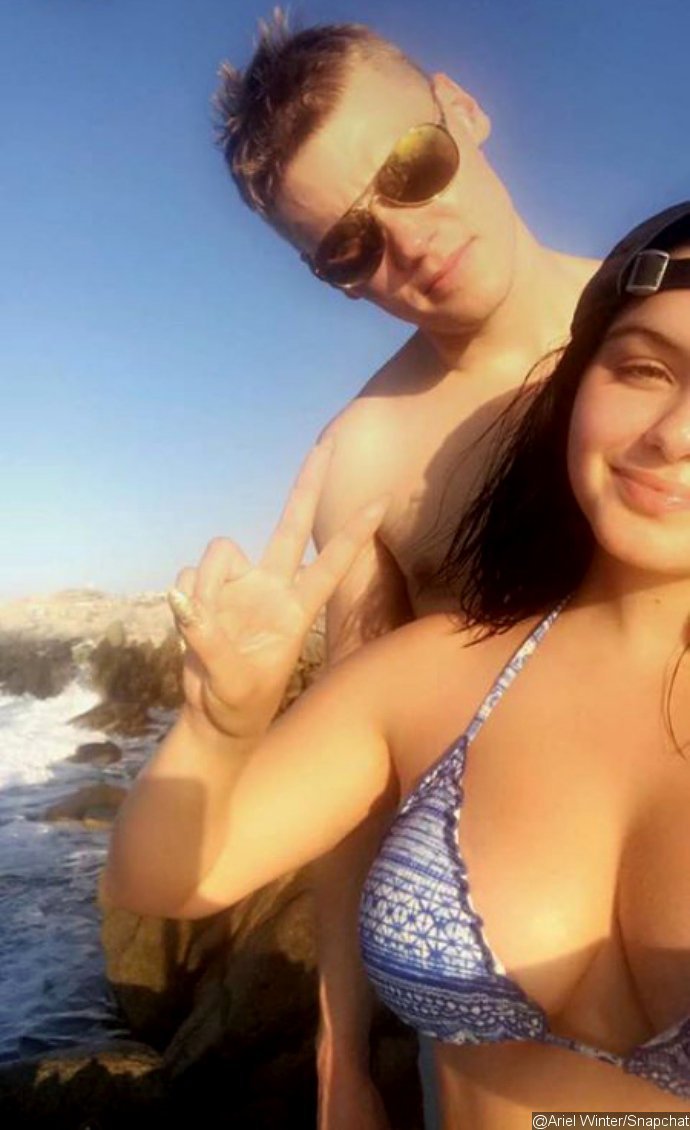 In a clip shared on Instagram, Ariel showed her sexy dance moves, twerking backside on a big rock. "Caboooo it's lit," she wrote alongside the video.
Ariel also shared a photo showing her derriere while she was taking a dip with her female pal. She captioned it, "Window pics with bae #yearoftheass #thASSright #punnyasf**k."
Ariel has been enjoying her single life since splitting from her longtime boyfriend Laurent Claude Gaudette earlier this year. "It's just nice to be able to find yourself and be alone and spend that time really like, learning to have it just be you instead of [being] co-dependent," she told in October.
She revealed that she's got mad crush on . "I love Drake more than anything, and I feel like I say this all the time, and I feel like he never notices me, but like, maybe one day," the 18-year-old actress shared, "I just I love him. I think he's so great."
© AceShowbiz.com