is the latest celebrity to jump on the cupping movement. The "" actress took to Snapchat on Thursday, October 6 to show off fresh cupping marks on her bare back. She went topless and turned her back to the camera, revealing some circular bruises that look painful.
"So today I did cupping… and now I have all these," the 30-year-old star explained the reddish-purple marks on her backside. Wearing only a pair of yellow underwear, she also revealed a noticeable butterfly tattoo on her lower right hip.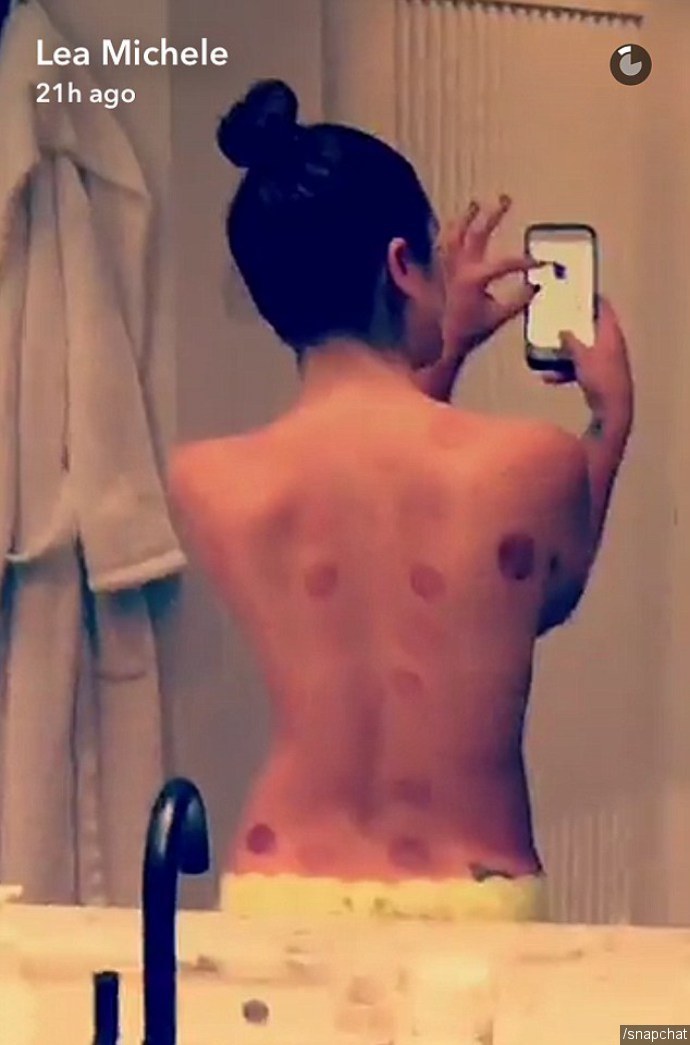 Cupping is an ancient Chinese therapy in which heated glass cups are applied to the skin along the meridians of the body, creating suction as a way of stimulating the flow of energy. It helps with pain, inflammation, blood flow, relaxation and well-being.
brought a lot of attention to the treatment after photos of his red and purple bruises went viral during the Olympics. , , and Victoria Beckham (a.k.a. ) have tried it too, while is a fan of it.
© AceShowbiz.com