is no stranger to posing nude. The former "Baywatch" babe has stripped off again in her latest film "", showing off her best assets as she flaunts her curvy figure in nothing but a pair of black boots.
The 49-year-old actress doesn't look her age as she poses for the camera. Leaving nothing to the imagination, she can be seen tying her long blonde locks in a messy bun and revealing her butt and boobs briefly before wearing a black robe in the Nadia Litz-directed thriller.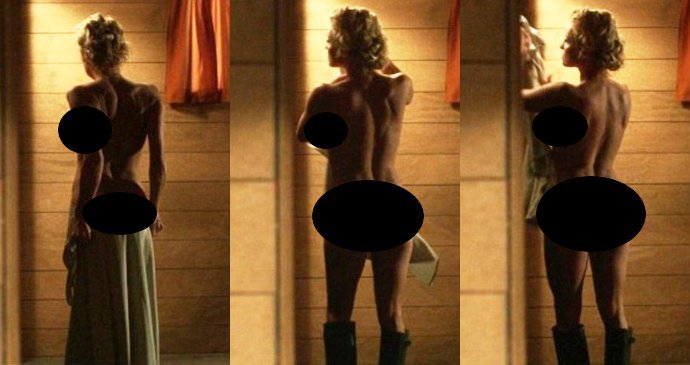 Pamela plays Signe in the indie thriller which premiered at the 2016 Buenos Aires International Independent Film Festival in April. The film revolves around Sweetpea (Dree Hemingway) who travels to Japan to break up with her rock star boyfriend (), but begins to suspect he has died after he goes missing in a mysterious forest.
Pamela recently posed for her 14th "Playboy" cover, marking the magazine's final nude issue. At the time, the ex-wife of Rick Salomon said that she was initially concerned about doing another cover because her sons "were teased and made fun of, and had a few fist fights over their mom" for years.
But it was 20-year-old son Brandon who encouraged her to do it. She told Entertainment Tonight, "I said, 'Hef just called, he wants me to do the last cover of Playboy,' and he goes, 'Mom you've got to do it. We're older, we're not embarrassed anymore of you. You know, we think you're great.' "
© AceShowbiz.com