Scout Willis went topless and hairy for Halloween. A supporter of the #FreeTheNipple campaign, she ditched her top entirely as she once again unleashed her male alter-ego Scott at a party held over the weekend.
Scout shared some pictures of her racy look on Instagram and managed to avoid getting her photos removed thanks to the fake chest hair and a long beard she used to cover her boobs. "Scott rides again Resist him if you dare," she wrote alongside a snap showing her posing in a pair of jeans, a blue necklace and nothing else.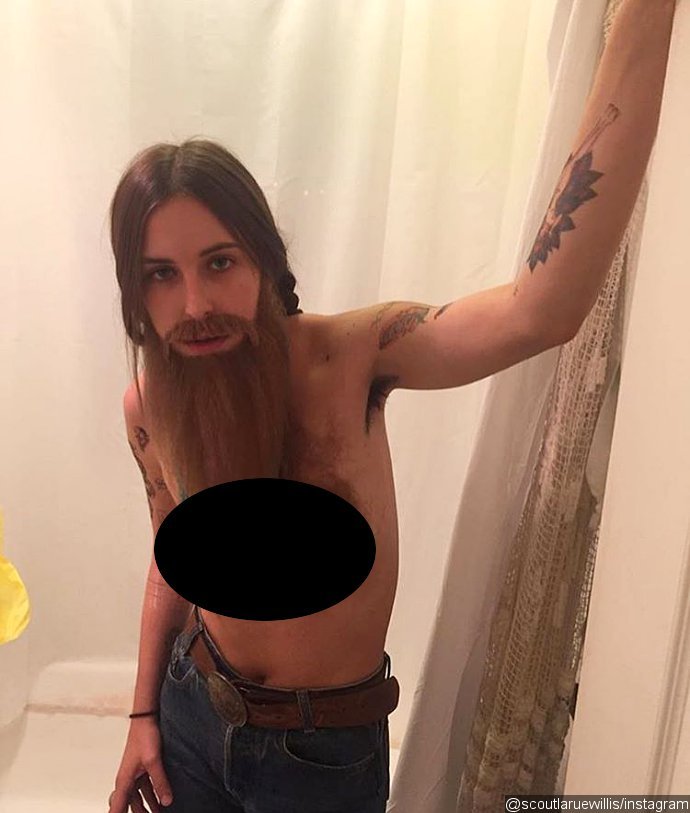 In another snap, she teamed the jeans with a button-down shirt that she left open. She stood next to a friend who's dressed as . One of her followers apparently branded the snap inappropriate, prompting some other followers including Scout's sister Tallulah Willis to defend her.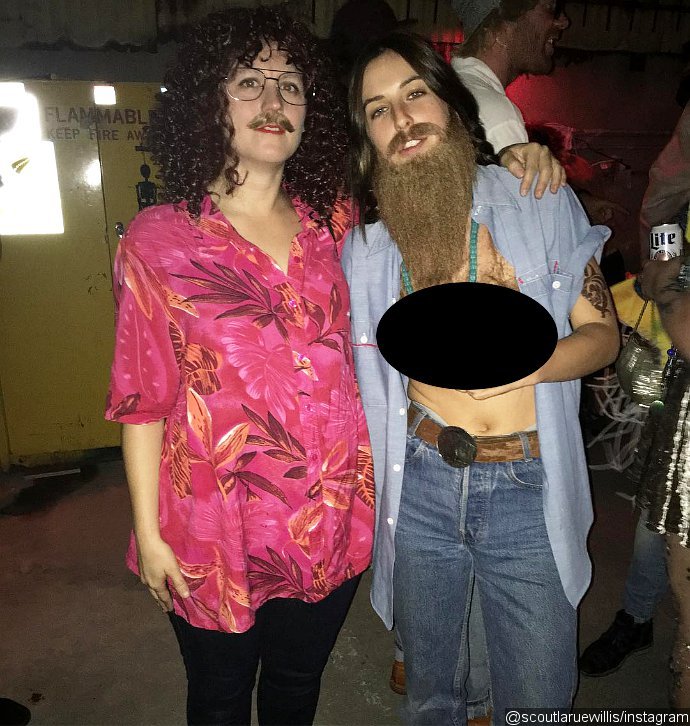 Scout once found herself irritated by Instagram over the social media's anti-nudity policy. A few years ago, the daughter of and protested the rules by going completely topless while walking around New York City. Explaining her action, she said that she was only trying to promote body positivity.
"What I am arguing for is a woman's right to choose how she represents her body – and to make that choice based on personal desire and not a fear of how people will react to her or how society will judge her. No woman should be made to feel ashamed of her body," she shared at the time.
© AceShowbiz.com