It looks like and are ready to put the affair drama behind them. The couple was photographed locking lips during an afternoon stroll with their two dogs in Malibu on Saturday, October 1.
Sharon and Ozzy were enjoying their time before they paused to share a smooch in the street. The host of "" wore a print long top paired with white trousers and a pairs of sandals. The member, meanwhile, sported a black top paired with pants, blue slips-on and gold necklaces. Both of them shaded their eyes behind black sunglasses. While Sharon guided her dog by leash, Ozzy opted to carry his pooch in his arms.
The couple was later joined by their eldest daughter Aimee and some friends. The group chatted at a table while enjoying some snacks.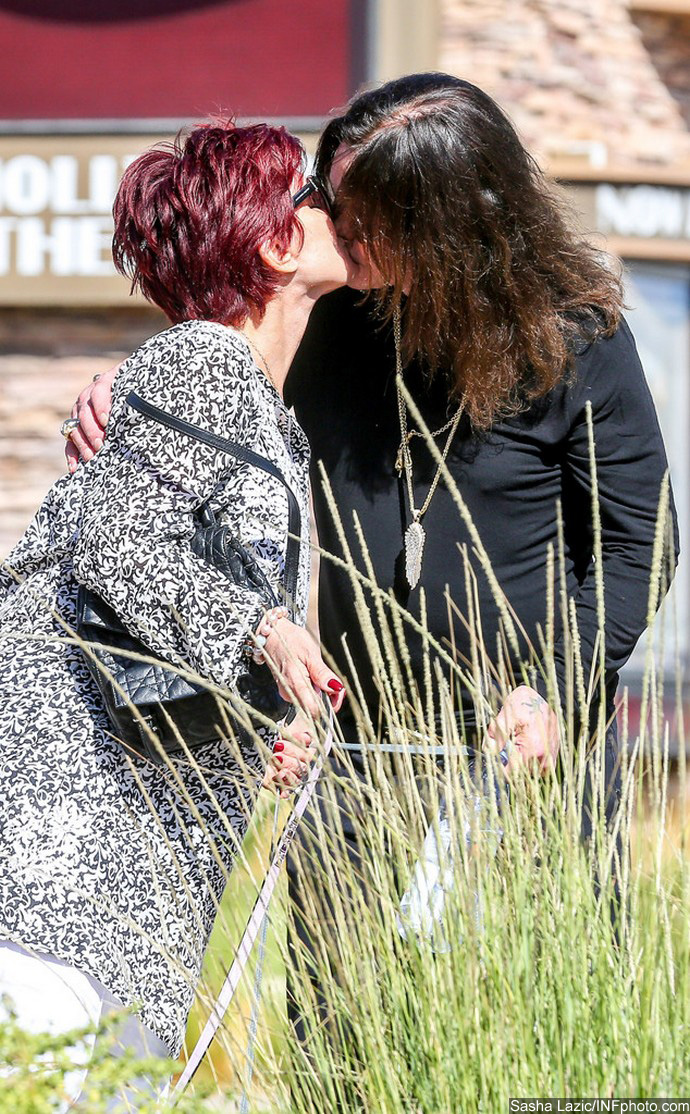 Earlier in the day, settled a legal battle with Ozzy's former mistress Michelle Pugh, who filed a defamation lawsuit against the former "" star after she publicly called the celebrity stylist out on Twitter and shared her personal number.
"The tweets have been removed and the lawsuit has been privately resolved. The resolution statement is mutual," said Michelle's lawyer.
© AceShowbiz.com