A day after it was announced that James Olsen () as DC Comics' character Guardian on "" season 2, a first look at Olsen as his alter ego has been officially uncovered. The CW has debuted a picture of the CatCo art director in his new armor complete with a helmet, looking ready to get in action.
"James Olsen takes on the mantle of the classic DC Comics hero, Guardian," the "Supergirl" producers say in a statement. "With his trademark shield intact, James will fight to protect National City alongside Supergirl."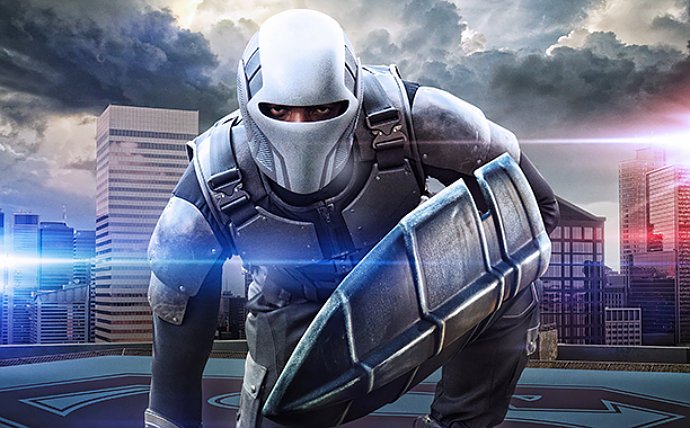 Guardian made his first comic book appearance in 1942's "Star-Spangled Comics #7". A Metropolis cop, Jim Harper, was the first to take on the mantle. In the comics, Olsen himself has never been Guardian.
Executive producer Andrew Kreisberg previously explained, "These next few episodes are going to make him realize that being a photographer… is not enough for him, so he's going to go on a pretty exciting career trajectory that we're really pumped by. James is going to decide that he can no longer sit back and be a sidekick, so he's going to decide to become a vigilante and he's going to become Guardian – complete with the shield."
This will cause a problem in his relationship with Kara "because he has decided not to tell her," Kreisberg revealed, adding, "Now there's this new masked vigilante, and she has her own feelings about vigilantes, and it becomes a push and pull about who gets to decide who gets to be a hero?"
"Supergirl" airs Mondays at 8/7c on The CW.
© AceShowbiz.com