Newly single doesn't have a problem finding a companion during her free time. The 26-year-old singer/songwriter joined her best friend and her boyfriend during their date on Monday night, September 12 in New York City.
Playing third wheel during the night out, the "Out of the Woods" hitmaker didn't look awkward at all. She flashed a smile as she stepped out of Gigi's apartment and made her way to her car, while the lovebirds walked hand-in-hand behind her. The threesome reportedly headed to Taylor's place.
As always, Taylor managed to look stylish that night, wearing a blue print dress from Gigi's Tommy x Gigi collaboration with a white nautical rope to accentuate her waist. She pinned her hair in a side part, carried a brown bag and wore matching wedge sandals.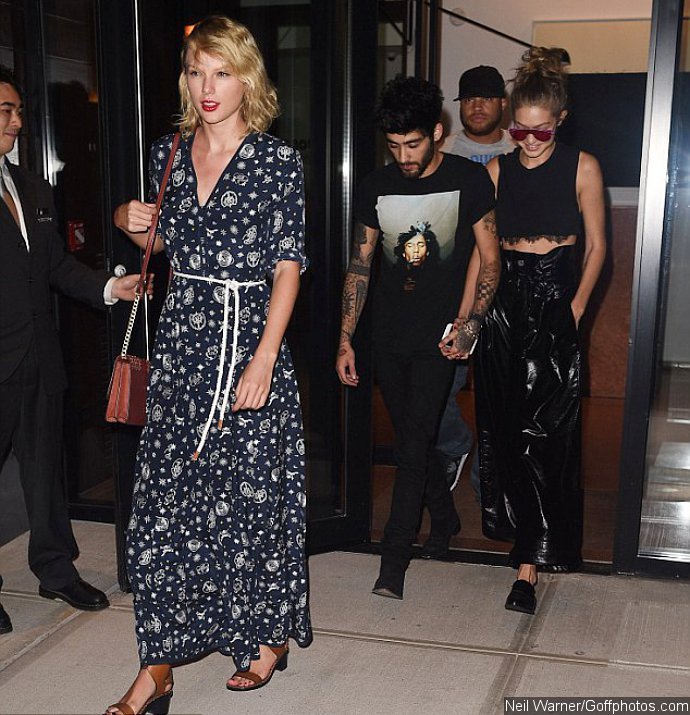 Her model pal sported a pair of vinyl wide leg trousers and a crop top. She tied her long hair in a messy bun and wore rose tinted sunglasses. Meanwhile, her singer boyfriend donned a simple graphic T-shirt and jeans.
Taylor has been back on the market after with earlier this month. A source said the "Shake It Off" songstress dumped the British actor because "Tom wanted the relationship to be more public than she was comfortable with." However, another source said it was Tom who called it quits because he grew "tired of her."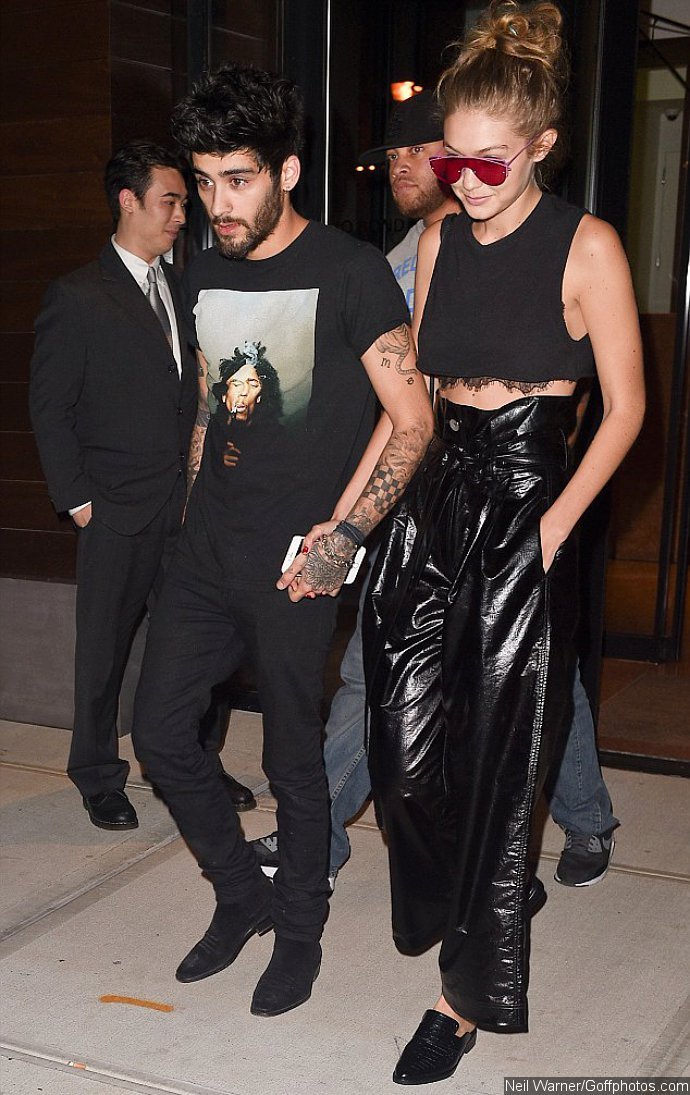 © AceShowbiz.com