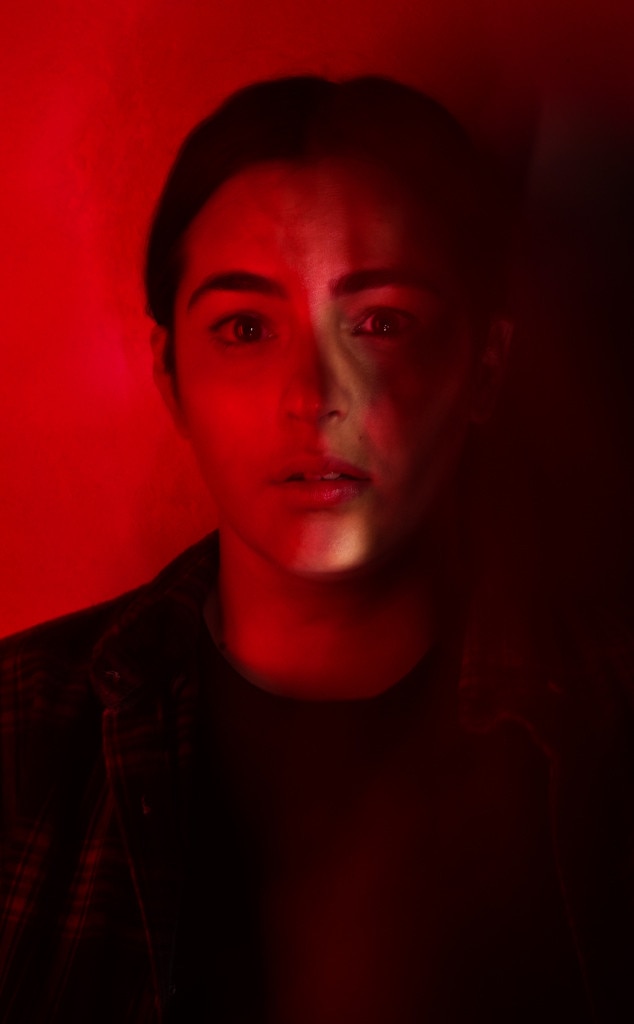 AMC
The Walking Dead has a sprawling world that now features Alexandria, the Hilltop, the Kingdom and the Saviors, so it's to be expected some characters may slip between the cracks. But that changes on the Sunday, Nov. 27 episode when The Walking Dead finally checks in on Heath (Corey Hawkins) and Tara (Alanna Masterson).
The two Alexandria citizens were spotted in the "weeks ahead" promo facing some danger, naturally, but in a new preview clip we get more of an idea about what's been happening with the two of them since they were last seen in season six.
Seems like they've seen better days. "There's nothing left out here," Heath says in the video below.
In the preview above, Tara and Heath detail their two-week supply run and it seems they weren't too successful in finding, well, anything. And while they debate the deal with the Hilltop and all the killing they did at one of Negan's outposts, they're still unaware of what happened to Glenn (Steven Yeun) and Abraham (Michael Cudlitz). Talk about a long two weeks. To them, Negan is done. Jeffrey Dean Morgan has something else to say about that…
In the Sunday, Nov. 20 episode, Carl (Chandler Riggs) and Jesus (Tom Payne) snuck into a truck from the Hilltop heading to Negan's camp. Nothing good can come from that. Meanwhile, Maggie (Lauren Cohan) and Sasha (Sonequa Martin-Green) decided to stay at the Hilltop for the rest of Maggie's pregnancy.
In the preview above, get a look at what's to come with Negan, Rick (Andrew Lincoln), Carol (Melissa McBride), Morgan (Lennie James) and a bunch of very muddy walkers.
The Walking Dead airs Sundays, 9 p.m. on AMC.