Top Chef is back for its fourteenth (yes, 14!) season, and this time Padma Lakshmi, Tom Colicchio, Gail Simmons and co. are testing the skills of some of the country's most talented culinary masters in Charleston, South Carolina. But there's a slight twist this year (come on, this is a Bravo reality show, of course there's a small twist!)—half of the cheftestants will be very familiar for Top Chef aficionados.
Eight of the chefs competing this year have competed before—some on multiple seasons—and are back for another round in an attempt to win the title once and for all. Sure, you'll remember most of their faces when you see them again in the season 14 premiere, but in case you're not sure exactly what year they first graced your TV screen, here's a quick refresher of where you've seen them before (and what they've been up to since then).
Which one are you rooting for? Tell us in the comments below!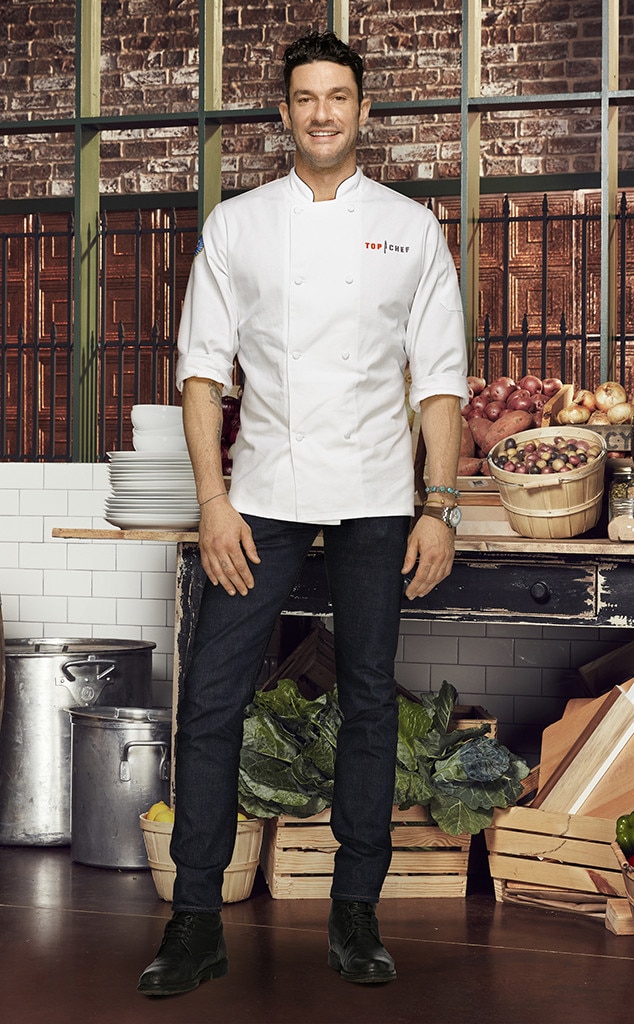 Tommy Garcia/Bravo
Sam Talbot, Season 2: Los Angeles
This year is a homecoming of sorts for the sexy Sam, a.k.a. the mega-babe who competed on the show's second season. He went to school at Johnson and Wales in Charleston, then worked his way up through the city's culinary ranks before moving to New York City. He advanced to the penultimate hour of season two alongside Ilan Hall and Marcel Vigneron, but ultimately was sent home before the final competition. He just opened a new restaurant in Williamsburg, Brooklyn called Pretty Southern.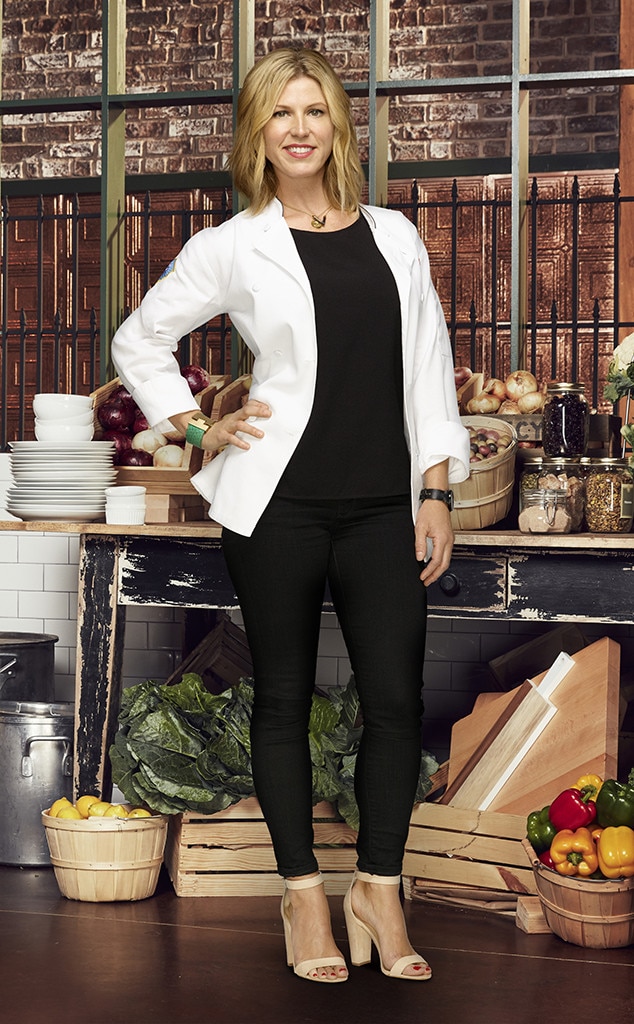 Tommy Garcia/Bravo
Casey Thompson, Season 3: Miami and Season 8: All-Stars
You've seen this Napa-based chef in two prior competitions. She made it to the top three of Top Chef's Miami season (alongside eventual winner Hung Huynh and runner-up Dale Levitski), and also competed in season eight's All-Stars edition. She's currently running a private dining business in the Napa Valley.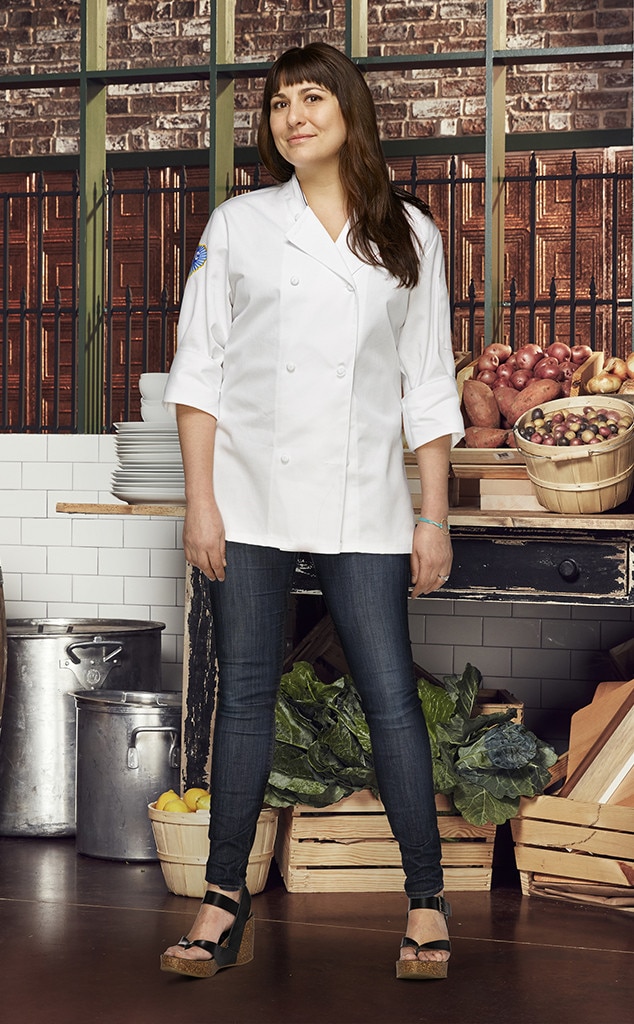 Tommy Garcia/Bravo
Amanda Baumgarten, Season 7: Washington, D.C.
This Los Angeles-born chef spent the years following her season seven appearance (she finished sixth) running several successful seafood restaurants in California, and currently honing her cocktail skills in Chicago.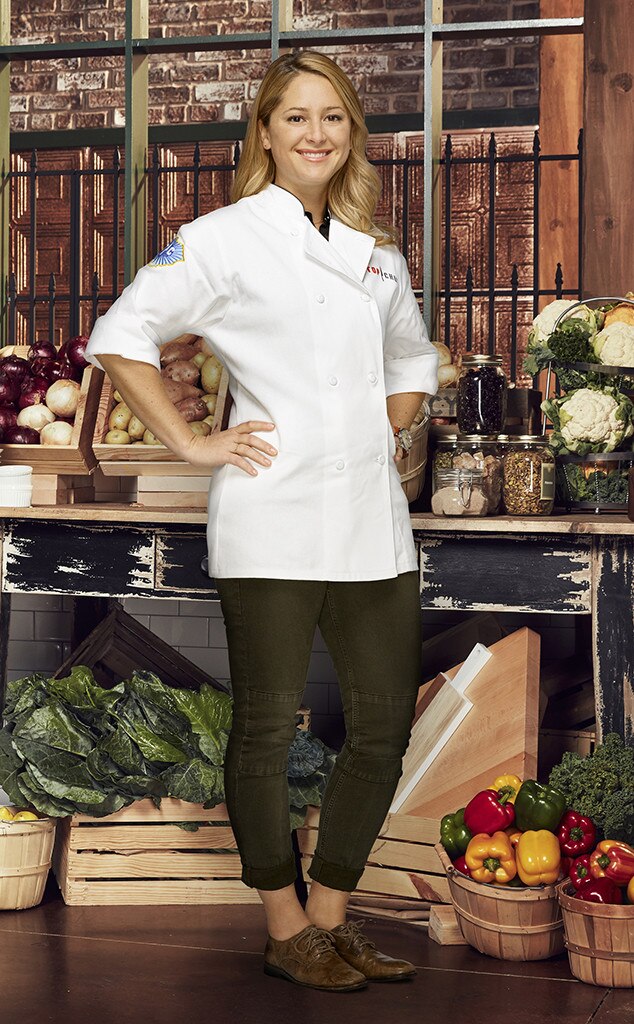 Tommy Garcia/Bravo
Brooke Williamson, Season 10: Seattle
In one of Top Chef's only all-female finales, Brooke went head-to-head against Kristen Kish before ultimately coming in second. She's kept in the public eye since then, competing on Top Chef Duels, Esquire Network's Knife Fight and hosting the MTV foodie series House of Food. She currently runs and owns five different restaurants in California with her husband.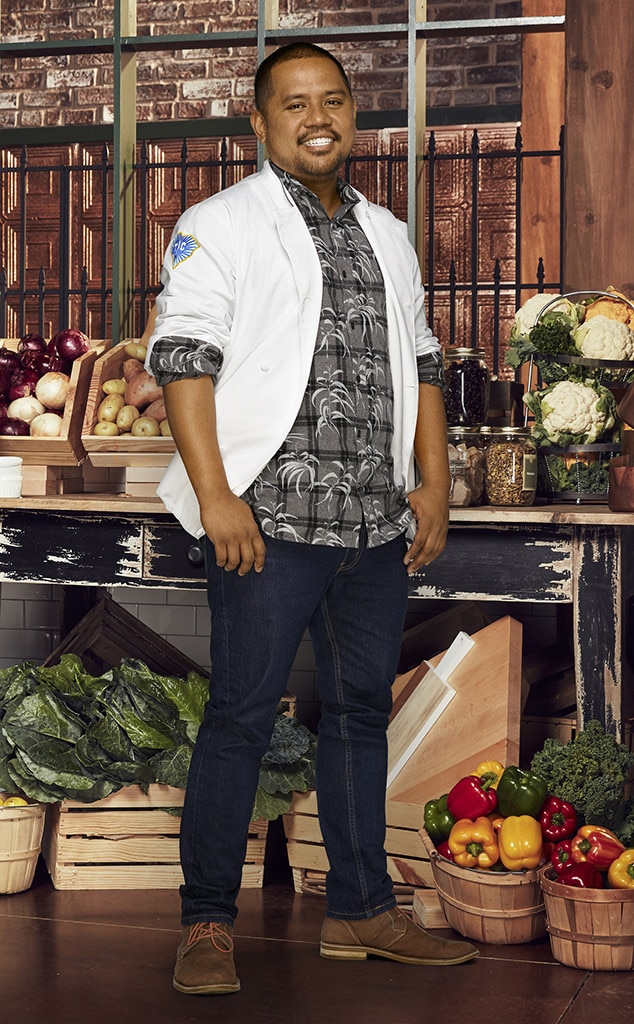 Tommy Garcia/Bravo
Sheldon Simeon, Season 10: Seattle
The lovable Hawaiian chef came in third during the show's tenth season, and has recently opened his own mom-and-pop restaurant in Kahului called Tin Roof.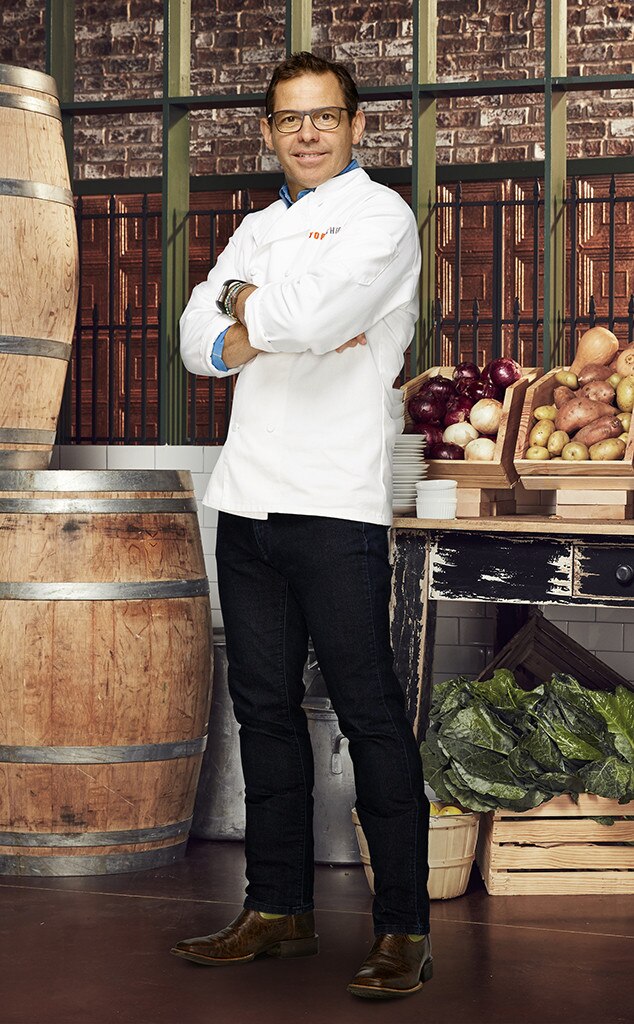 Tommy Garcia/Bravo
John Tesar, Season 10: Seattle
Another season ten competitor is back—the acerbic Dallas-based chef who wasn't afraid of having words with his fellow contestants (or, you know, celebrity chefs likeAnthony Bourdain). He runs a steakhouse, Knife, and will release a cookbook next year.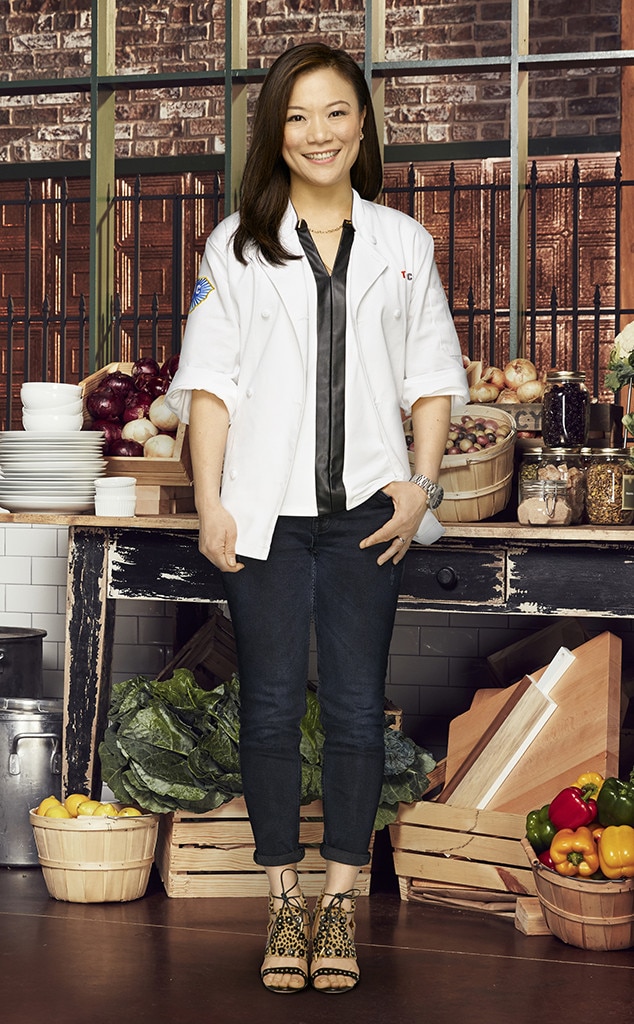 Tommy Garcia/Bravo
Shirley Chung, Season 11: New Orleans
Fan favorite Shirley made it to the penultimate episode of Top Chef's New Orleans-based season before she was eliminated. After her appearance on the show, the Beijing-raised chef opened a restaurant in Orange County called Twenty Eight, which fuses American and Chinese cuisine.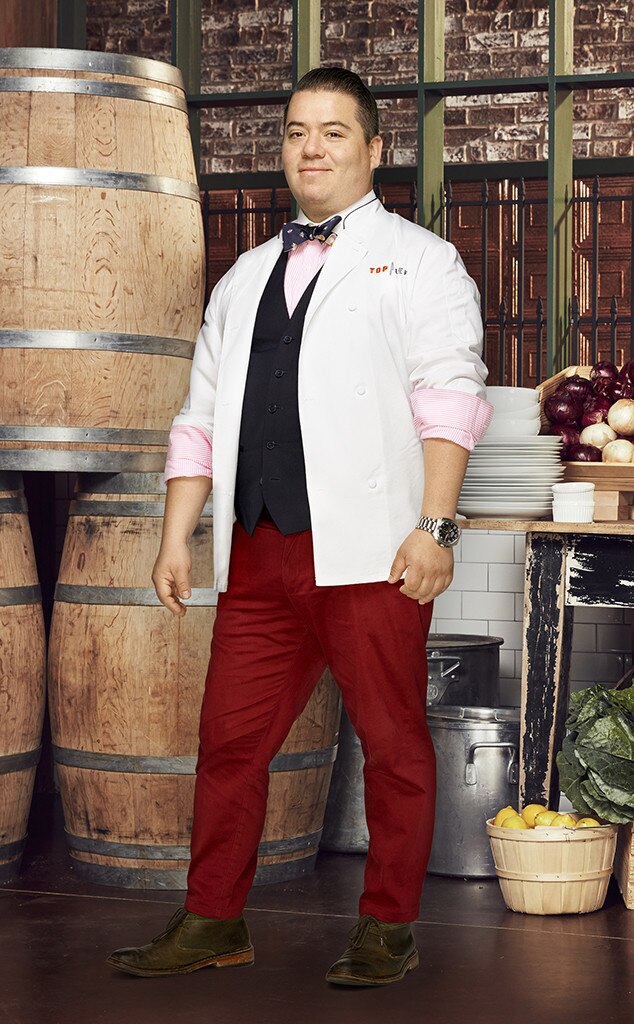 Tommy Garcia/Bravo
Katsuji Tanabe, Season 12: Boston
This will be Katsuji's third Top Chef competition, after coming in sixth during the Boston-set twelfth season and going on to compete in Top Chef Mexico. The Los Angeles-based chef was born and raised in Mexico and has a Japanese father and a Mexican mother, and opened his first Mexikosher restaurant in L.A. before expanding to New York City.
The eight veterans will be up against eight newbies: Annie Pettry (Louisville, KY), BJ Smith (Portland, OR), Emily Hahn (Charleston, SC), Gerald Sombright (Marco Island, FL), Jamie Lynch (Charlotte, NC), Jim Smith (Montgomery, AL), Silvia Barban (Brooklyn, NY) and Sylva Senat (Philadelphia, PA).
Top Chef airs Thursdays at 10 p.m. on Bravo.
(E! and Bravo are both part of the NBCUniversal family.)