Happy birthday, Miley Cyrus!
The newbie Voice coach is 24 today, and in honor of her day of birth, E! News has exclusively gotten our hands on a special video message recorded by her fellow coaches. Alicia Keys, Blake Shelton and Adam Levine all have very sweet things to say about the singer, who has been in the public eye for a long time considering she's still in her early 20s.
"You are such a beautiful, bright spirit," Alicia tells her fellow newbie in the clip above. "I gotta say, I have loved getting to know you and all that brilliance that you just put out there and you don't hold back for nobody!"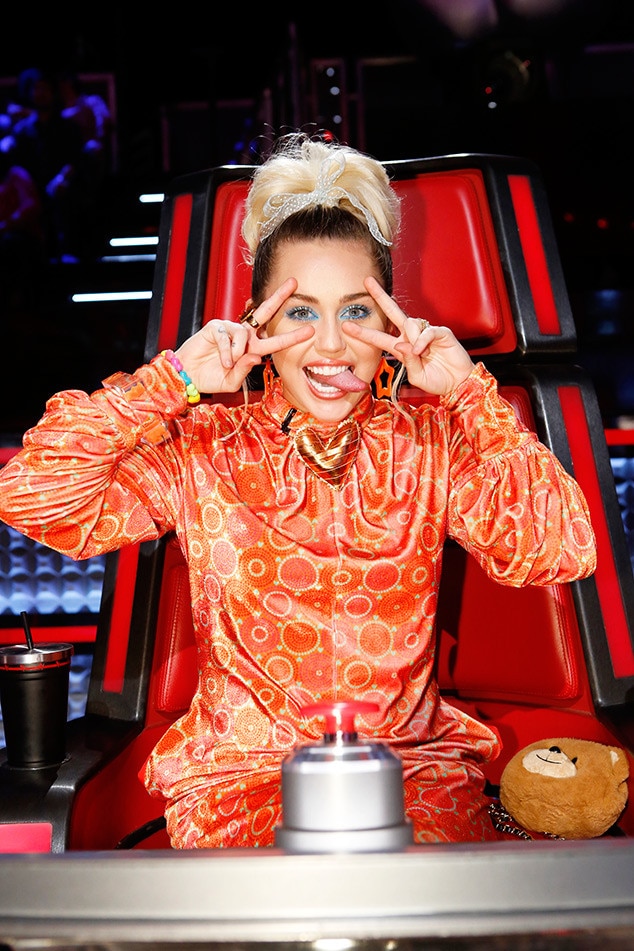 Trae Patton/NBC
Adam takes a different tact and has a special serenade for the birthday girl (though, to be honest, he doesn't commit very hard to the song. Come on, Adam! Sing with a little more enthusiasm than a waiter on his fifth birthday table of the night).
Blake's message is the best, however. As Miley herself points out, her father likes to tell her how pretty much every country star who was around in the '90s held her as a baby, and Blake is no exception. But he might be overstating his connection to the Cyrus family, because we're pretty sure he wasn't right there in the delivery room…or was he?
Check out the adorable birthday message above!
The Voice airs Mondays and Tuesdays at 8 p.m. on NBC.
(E! and NBC are both part of the NBCUniversal family.)